A couple weeks ago, my Thinkpad's screen went black and wouldn't display anything. I tried rebooting a few times, but the symptoms continued: the brightness was working, but it refused to show anything on the screen. I investigated further by connecting to an external display, which worked fine. This told me that the issue couldn't be the GPU, and was probably one of the few display fuses.
I found a list of which fuses to check on a forum thread, and I checked the three most commonly-blown ones: F1, F2, and F6. I found that F1 and F2 were fine, but F6 was blown. Using the information on the motherboard, I was able to find out the specs of the fuse: F6 is a 0.5A 32V 0603 fuse located next to the leftmost display connector.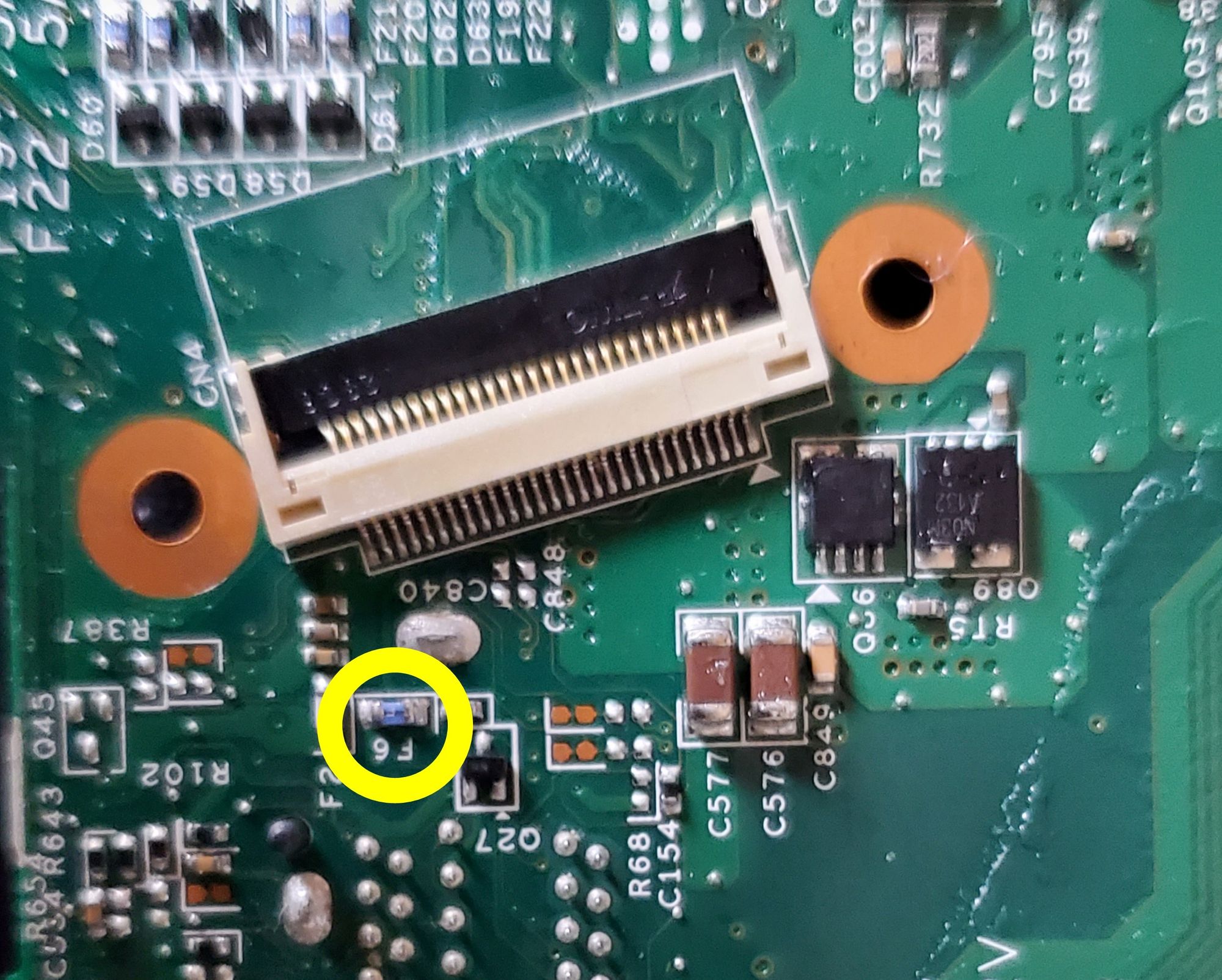 I ordered a few off of Mouser Electronics and they arrived by the end of the week. After soldering a new fuse in place, the display sprang to life once more!
I reassembled the whole laptop, and now my X220 Tablet is fully working again. If you're experiencing similar problems with the display, chances are this simple fix will solve your issues. Also, you can find my original post about buying this laptop here. Thanks for reading!